PASAY CITY Philippine National School for the Blind was awarded Most Outstanding Program Implementer for Gulayan sa Paaralan in the recently concluded division-wide search for Gawad Siklab Most Outstanding  Implementers, Student Leader, Teacher-Adviser, School Head, and Division Youth Formation Coordinator.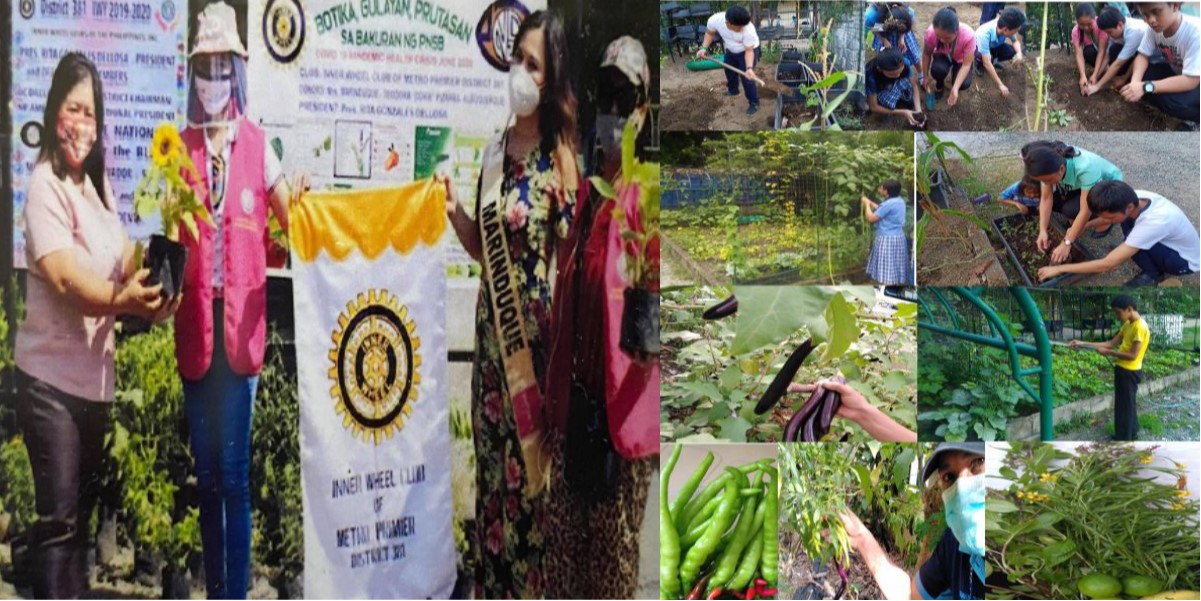 School Gulayan is an integral component in the schoolyard. It is a wonder to see that amidst the pandemic and myriad of dramatic educational reforms taking place in school, there is one school program that thrive in the battlefield against Corona Virus that is the Gulayan sa Paaralan. Planting, nurturing the plants, and harvesting produce were a constant day-to-day activity in the school even at the onset of the pandemic in March. The greens and freshness in surrounding school backyard alleviated the cares of everyone who were locked down at the school that time.
The "Luntiang Paaralan sa Pusod ng Lungsod" Project under the Gulayan sa Paaralan Program is very essential in the operation of the School Dormitory. As a residential school serving thirteen meals (13) in a week for the ninety-five dormitorians is a big challenge to the school operation. Considering the high price of goods and commodities, without sacrificing the nutrients, this school needs to find alternatives to augment the insufficient fund. Through the implementation of the Luntiang Paaralan, this problem was addressed.
Moreover, this project has instill to its learners who are visually impaired love for the environment. The Luntiang Paaralan Project is one avenue, where the learners developed their "makakalikasan values through hands-on planting, and caring for the plants daily; valuing the plants and understanding how the farmers grow their plants make them aware and realize how laborious to produce those crops and vegetables. And at the same time fostering self-independent and self-reliant in them.  
Aside from nutritious food provided by this project, it has a long-term impact to the beneficiary's psychological attributes in terms of environmental management, project sustainability and adaptation to their family garden program.
Overall, the "Luntiang Paaralan Project" promotes cleanliness and health and safety of the school is not the sole responsibility of the school maintenance. Everyone—the students, parents, teachers, staff, and administrators, plays an important role in maintaining a healthy and green school. Luntiang Paaralan sa Pusod ng Lungsod aims to promote environmental stewardship and reflect the school's commitment to act locally and think globally.