On December 7, Gender and Development (GAD) conducted a seemed to be neglected responsibility on humanitarian justice for women and children.
PNSB Teaching and Non-Teaching personnel gathered together at the PNSB Conference Hall to renew their commitment to ending violence against women and children.
School Social Worker, Mrs. Ma. Elena Carino, gave a succinct lecture on two significant laws for women protection. The law on Anti-Violence Against Women and Children (VAWC), Act of 2004 and the law on Anti-Sexual Harassment Act of 1995. While GAD focal person, Dr. Lennie Maneja, elucidated her audience regarding the Anti-Rape Law of 1997.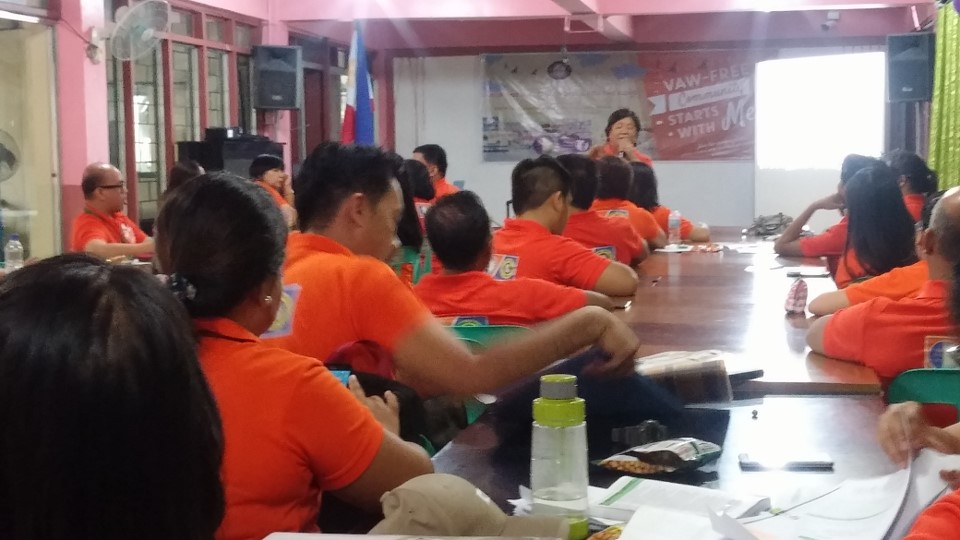 This undertaking is in pursuant to Proclamation 1172 s. 2006,  declaring 25 November to 12 December as the 18-Day Campaign to End Violence Against Women (VAW) and Republic Act 10398 (2013), declaring November 25 of Every Year as National Consciousness Day for the Elimination of Violence Against Women and Children In Support of the Worldwide Campaign to End VAW.
This activity was an awakening call to every man and woman, with or without disability in this institution to deeper our understanding on this matter, as well as to ignite the compassion within, so that we would not commit, condone, or remain silent about VAW.
The theme of the 18-Day campaign is "VAW-free community Starts with Me" is calling everyone to commit ourselves to end Violence Against Women in our respective institution and community.
The program ended with a concise yet firm message from our agency GAD Head , Mrs. Corazon B Salvador, who has been very supportive of this activity herself. 
For more information and articles on VAWC please visit Philippine Commission on Women website at https://www.pcw.gov.ph/.