MARIKINA CITY — PNSB athletes delivered impressive performances and reap 20 medals in the recently concluded NCR Palaro Para Games held in Marikina Sports Complex, Marikina City from February 18 to 22.
PNSB athletes bagged 14 golds, 5 silver, and 1 bronze for PNSB and Pasay City at NCR Palaro Meet contending to 17 cities all over the Metro.
PNSB athletes competed in three athletic events. The 100-Meter Run, Standing Long Jump, and Shotput. There is also a competition for Chess, and a team event, the Goal Ball.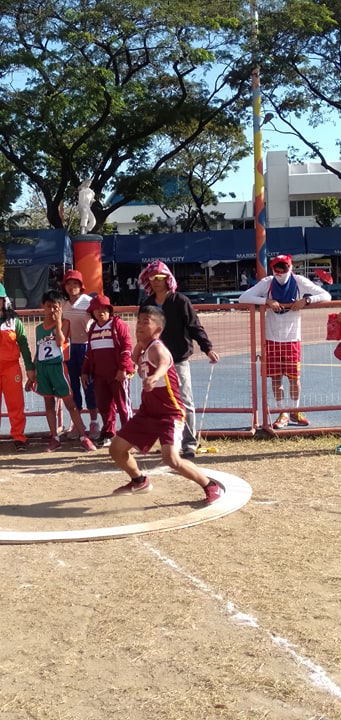 Visually impaired athletes were categorized into three visua acuities, B1, B2, and B3. Boys and girls. category.
The male athletes reap the following medals. John Roland Villareal, a B1 player won 2 golds. One in the 100-Meter Run and another in Standing Long Jump.  While B2 player, Marco Lucero finishes off his 3 three events with three golds. Jerick Narciso, B3 player bagged gold medals in Standing Long Jump and Shotput and a silver medal in 100-Meter Run.
Meanwhile, in the girl's athletic events, Maricon Bables, B1, secured 2 gold medals and a silver for 100-meter run, shotput, and standing long jump respectively. Meralyn Simacon, B2 wins 2 silvers in standing long jump and in shotput. While B3 athlete, Almera Escuadra gains two golds in the 3 events; the 100-meter run and standing long jump.
Moreover, PNSB bagged four more gold medals. Three golds in Chess and another gold for its team event, the Goal ball.
Overall, PNSB 10 athletes and four coaches championed the NCR Palaro Para Games for the visually impaired category.
Some of these athletes will join the rest of the NCR Palaro's gold medalists in representing the 13-time Palarong Pambansa champions in this year's annual meet, in Davao City slated on April 27 to May 4.